Elektra Cosmetics Guarantee
We at Elektra Cosmetics want you to be completely happy with your purchase. If you have any questions, concerns, or problems, please email us at info@elektracosmetics.com
If you're not satisfied, neither are we.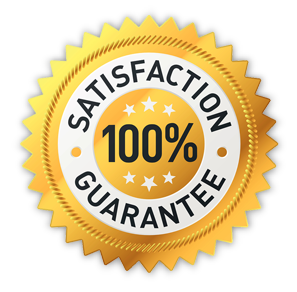 That's why we offer a 100% refund on all Elektra Cosmetics products within 30 days of purchase. If Elektra Cosmetics does not revolutionize your beauty routine, simply return the product for a full refund.
We offer this guarantee because we're confident that you will get value from each and every one of our products.
SATISFACTION GUARANTEE: If you are not completely satisfied with your Elektra Cosmetics purchase, you may return it with a note describing why you are disappointed and we will issue a full refund or credit your charge card or Paypal for what you paid for your Elektra Cosmetics products.
What you need to do is simple:
Within 30 days of your purchase, send an email to info@elektracosmetics.com.
Include your Full Name, Postal Address, Email Address and order number. If you used PayPal, we can only refund money via PayPal to the same address.
Include a paragraph explaining why you were unsatisfied so that we can improve our products accordingly.
Returns items with printed copy of letter and order information to:
Elektra Cosmetics Attn: Returns
8429 Hospital Rd.
Freeland, MI 48623
You will receive a refund of the sale price and tax of the purchase (shipping charges will not be refunded). Please note: if you used the Elektra Cosmetics, please return all unused Grab Tabs.
If you did not use your Elektra Cosmetics, read this before making a return: "Makeup management is a problem most people don't realize they ever had, once you experience the solution, you can't imagine how you ever lived without it." Please try your Elektra Cosmetics before returning them. If you need more time, extend the warranty by simply sending an email to info@elektracosmetics.com and we will gladly give you another 30 days.
Mail-in returns will be processed within 30 days of receipt.
Please note: Personalized & customized items are non-refundable.